Life today is so vastly different from what it was even just a mere ten years ago. If you're old enough, you probably remember life without a cell phone attached to you every minute, never leaving your hand. If you're younger in age, perhaps it's harder to understand why us older folk get so flustered about you constantly being on your cellphone. That's why this photo-series, where the photographer removes phones from the photographs, is so important. It is a huge eye-opener and a huge reminder of what reality today has become.
Meet the photographer
In a photo series aptly named, "Removed," photographer Eric Pickersgill doing away with phones, and it's making us think twice about our behaviors. He came up with the idea for this series of photographs while in a local café one day back in 2015. He looked around at the people in the café and had a stark realization of the massive disconnect as almost everyone was so grossly absorbed by their cellular devices, clutched in their hands. Here's what he wrote down about his observation that day.[1][2]
Advertisement
The family sitting next to me at Illium café in Troy, NY is so disconnected from one another. Not much talking. Father and two daughters have their own phones out. Mom doesn't have one or chooses to leave it put away. She stares out the window, sad and alone in the company of her closest family. Dad looks up every so often to announce some obscure piece of info he found online. Twice he goes on about a large fish that was caught. No one replies. I am saddened by the use of technology for interaction in exchange for not interacting. This has never happened before and I doubt we have scratched the surface of the social impact of this new experience. Mom has her phone out now.

Eric Pickersgill
And this is where the idea was born for "Removed."
Advertisement
Photographer removes phones from his images
Eric describes on his website what went through his mind as he watched the family in the cafe that day.[1]
Advertisement
The image of that family, the mother's face, the teenage girls' and their father's posture and focus on the palm of their own hands has been burned in my mind. It was one of those moments where you see something so amazingly common that it startles you into consciousness of what's actually happening and it is impossible to forget. I see this family at the grocery store, in classrooms, on the side of the highway and in my own bed as I fall asleep next to my wife. We rest back to back on our sides coddling our small, cold, illuminated devices every night.

Eric Pickersgill
Eric decided to create a series of photographs, where he, the photographer, removes phones from the images, painting a grim light on what society has become.
Advertisement
Eric's images are not photoshopped. He has his models reenact the scenes he bears witness to each day. And then, he, the photographer, removes phones from their hands, asking his models to keep their posture and stance without their phones.
Advertisement
The photographs represent reenactments of scenes that I experience daily. We have learned to read the expression of the body while someone is consuming a device and when those signifiers are activated it is as if the device can be seen taking physical form without the object being present.

Eric Pickersgill
Have a look at some of Eric's photographs below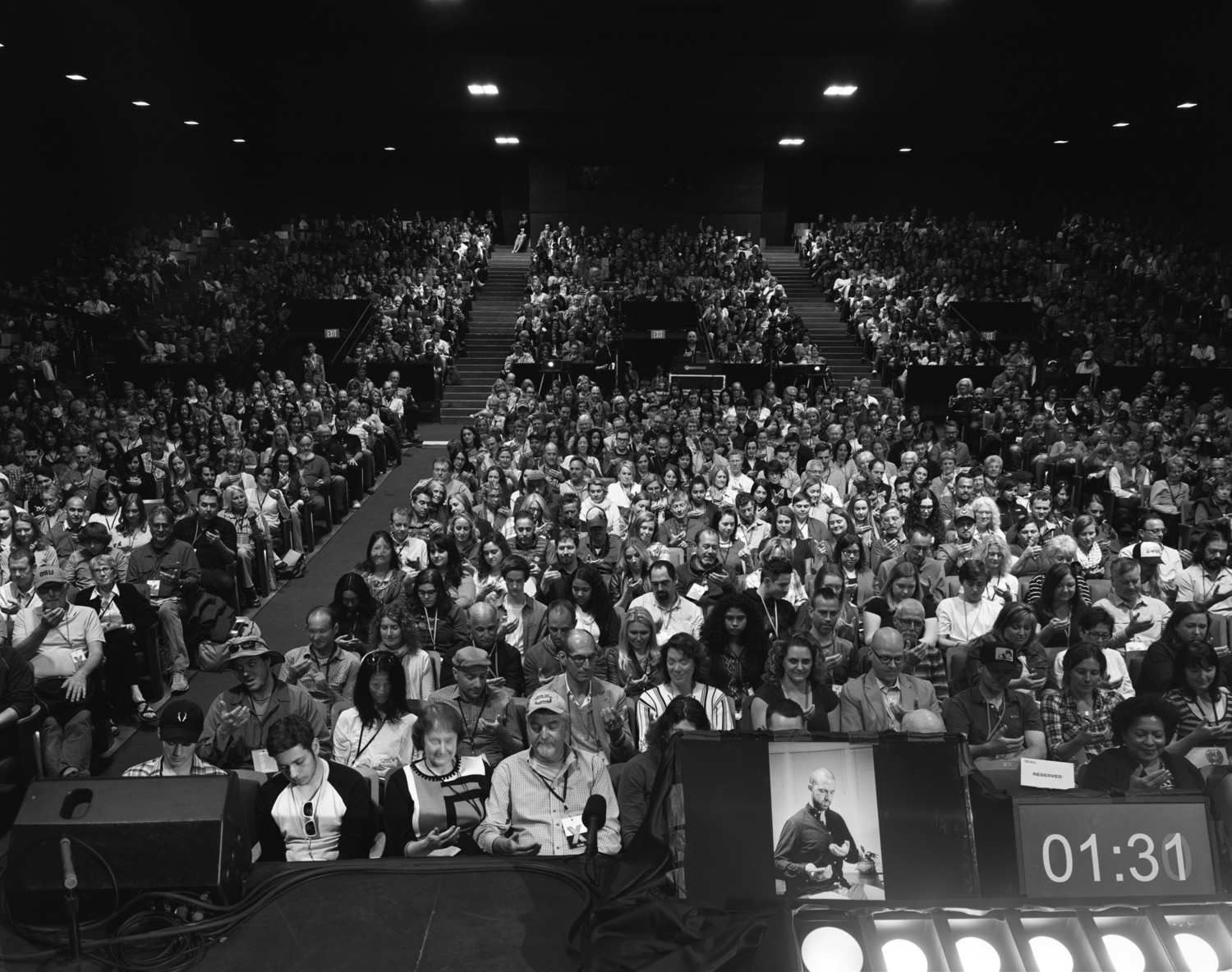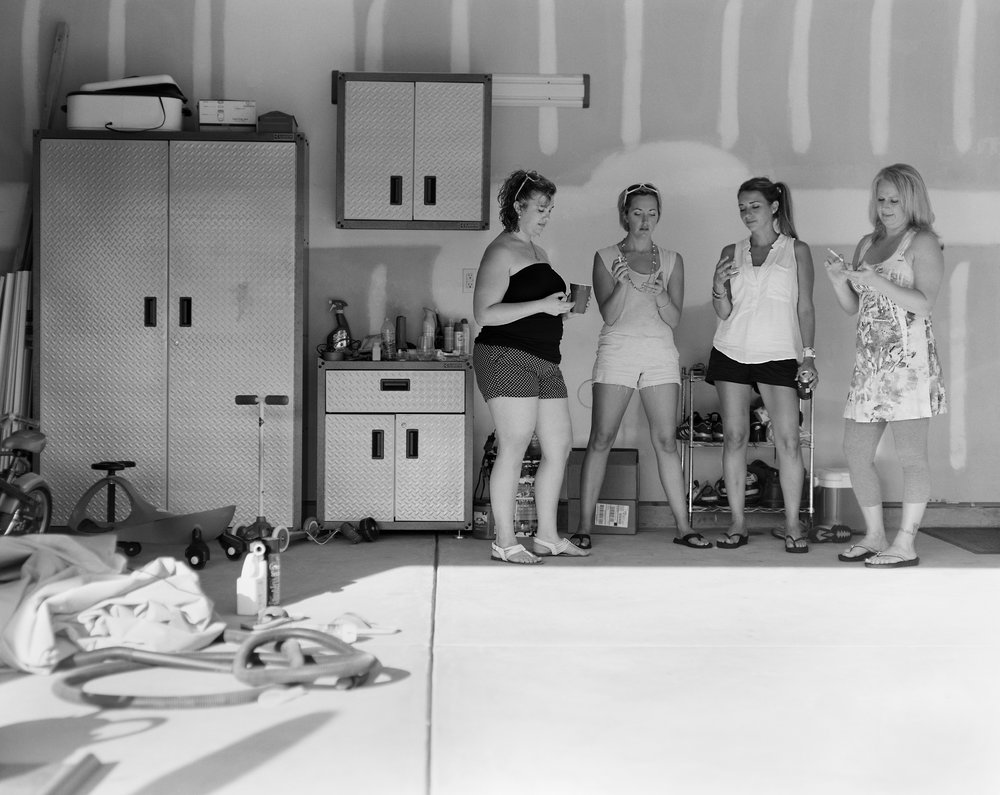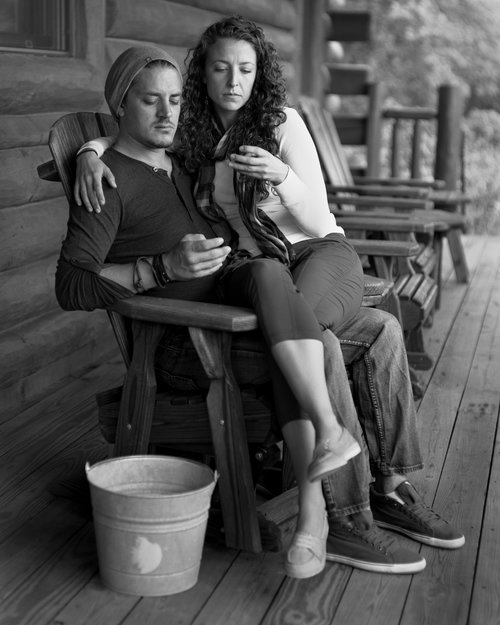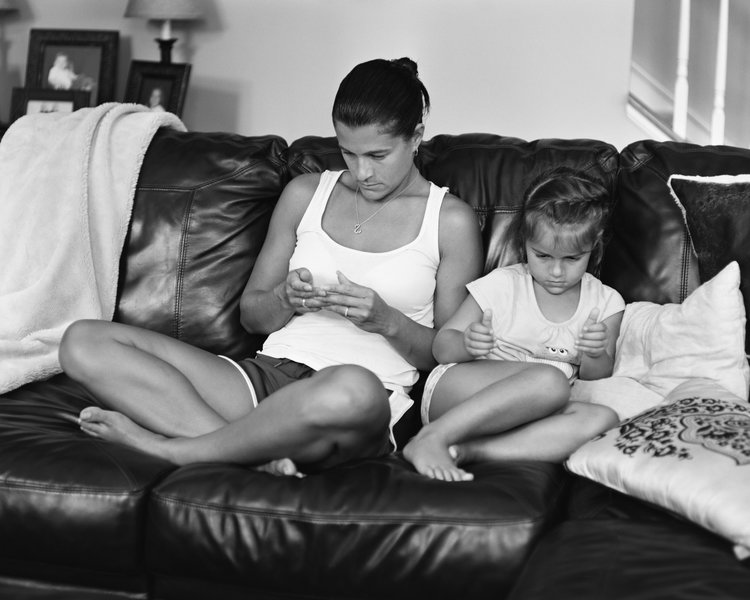 If you would like to check out more of Eric's work you can check his website and social including Instagram, Facebook, and Twitter
Advertisement
Keep Reading: Photographs Show The True Beauty Of Maine Coons
Advertisement
Sources:
The Loneliness of Digital Devices: Examining "Removed" (Photo Series) by Eric Pickersgill. Inquires Journal.