Students of the Uvalde Elementary school in Texas were terrorized and murdered by Salvador Ramos. He bought an assault rifle about one week after he turned 18, and about one week after that, he paid a visit to the school in question and ended up shooting 19 young children who attended the school as well as two teachers. He did this by legally buying two guns and artillery just after he turned 18. In recent news, the gunman has allegedly sent private messages through Instagram direct messages to a stranger.
Salvador Ramos, a Troubled Teen
Notoriously, Ramos had a bit of history with delinquency and self-mutilation. Growing up he had impaired speech difficulties. His stutter caused bullies to pick on him and according to his cousin, Mia, Ramos "wasn't very much of a social person" after the bullying. Before the shooting, Ramos had moved in with his 66-year-old grandmother where he lived for two months. He shot her in the face before the school shooting. According to Fox News she is still hospitalized as of May 26th.

His family thought he was quiet, and preferred not to be social, however, his schoolmates disagreed.

"We went to school with him… We all knew of him," 18-year-old Jaime Cruz said to Agence France-Presse (AFP).  

She and other classmates described a person who was the bully, as opposed to being a victim of bullying.

Cruz went on to say: "I do vividly remember him being a bully in school. It wasn't just that he was getting bullied, he was also the bully." 

Arya, Jaime's 17-year-old friend agreed with her by saying; "He was a bully. He was mean."
Advertisement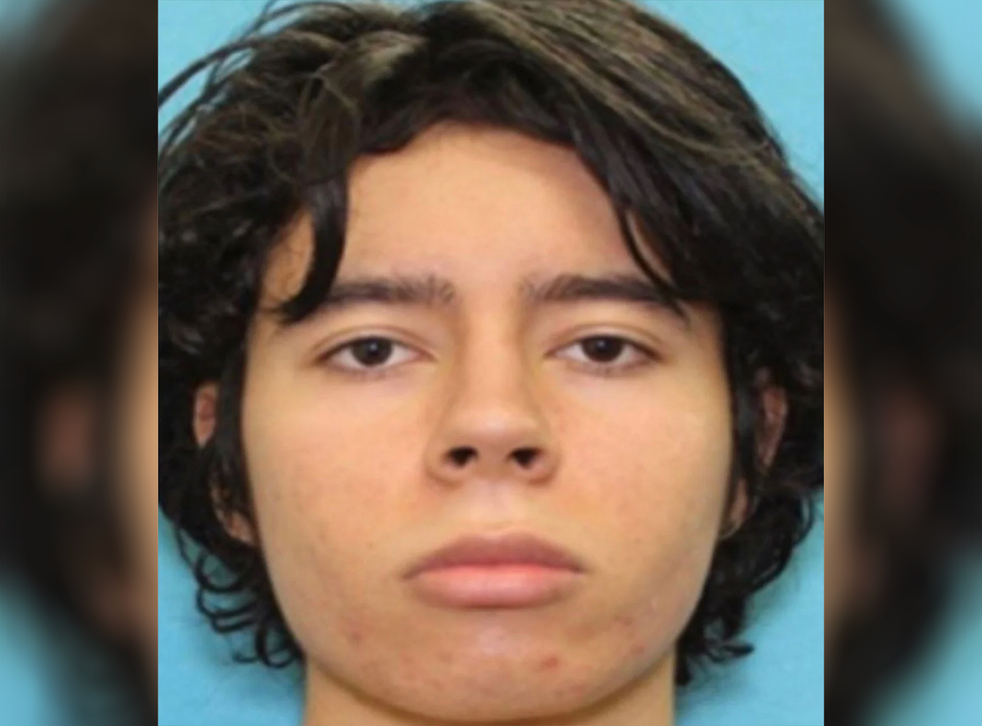 What Salvador's Mother said
When asked, Ramos's mother was not aware of his intentions, nor that he was buying himself guns. She did mention that he had aggressive tendencies when he got angry, but he was "not a monster," like how he was described after the attack on the school leaving 22 people dead. She said she had her suspicions, but didn't expect this. "I had an uneasy feeling sometimes, like 'what are you up to?'" she said. "We all have a rage, that some people have it more than others."

An investigation of the attack is well underway, as the law enforcement tries to work out the possible reason that Ramos had, and how he got to the point of pulling the trigger on so many people, many of whom he knew. According to the police, Ramos was armed with an assault rifle and one handgun. He had legally purchased a lot of heavy artillery just after he turned 18, making him an adult – with no need for supervision. 
Advertisement
Ramos DM'd a Stranger
In Los Angeles, a female minor has reported having received DMs, which are private messages, from Salvador Ramos for no reason whatsoever. According to the minor, he was a stranger to her, and his messages were completely random and unexpected. A few hours before he walked into the school and shot the 22 people, he had told the stranger of his plans.
Advertisement
"I got a lil secret I wanna tell you." was one of Salvador's messages.

He then went on to post a picture of his guns and asked her to repost them. She replied saying she was confused. She said: "WHAT. What your guns gotta do with me" to which he replied: "I just wanted to tag you."

He then typed; "I'm about to," and the minor asked what he meant. 

"I'll text you in an hour," Ramos replied. "But you HAVE TO RESPOND.

"I got a lil secret. I wanna tell u."

The last message he sent was at 09:16 am, and he typed: "Ima air out."
Advertisement
Just a Stranger
During the investigation, the minor was questioned about her relation to the gunman. She told them that she did not know him at all, he was a stranger. She responded only because she was fearful after he tagged her in pictures of his guns. 

"He's a stranger," said the minor. "I know nothing about him. He decided to tag me in his gun post. I'm so sorry for the victims and their families. I don't know what to say. The only reason I responded to him was that I was afraid of him. I wish I stayed awake to at least try to convince him to not commit his crime. I didn't know."