A new trailer for Disney's upcoming The Little Mermaid had over 1.5 million dislikes on YouTube within the first few days of release. However, at this time it appears the number of dislikes is no longer visible. Support for the film is building against the backlash to the trailer. A new TikTok trend has been turning up on our ForYou pages. Parents have been filming their children's reactions when they watch the trailer for the new live-action Little Mermaid movie. They are doing so, because for the first time, the main mermaid, Ariel, is played by a woman of color.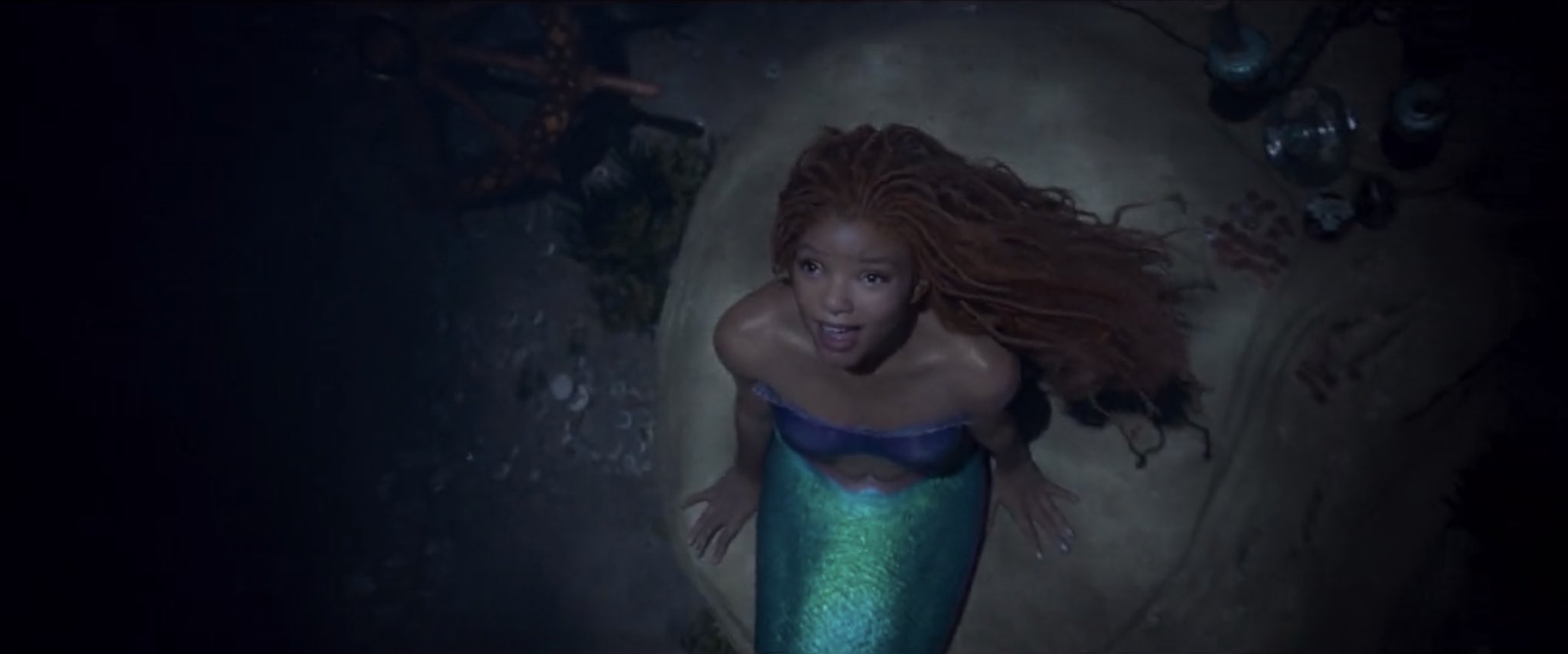 The Little mermaid's reinterpretation
At the Disney D23 Expo fan conference over the previous weekend, fans were eagerly awaiting to see the long-awaited trailer for the new live-action Little Mermaid film. The role of Ariel is played by the talented singer and actress, Halle Bailey. The 22-year-old might not have been who the world expected to play the role.

In an interview with People, Halle explained how the filming of The Little Mermaid made her feel. "I remember at the end of filming, wrap day, I was just sobbing because I truly felt like I had come out of this cocoon with Ariel," Bailey said. "This story has done so much for me and the filming process has really kind of changed my life. I'd definitely say it mirrored what Ariel goes through in the film."
Advertisement
Just Announced: Halle Bailey has been cast in the upcoming live-action reimagining of The Little Mermaid. https://t.co/YnLAdbZSmN pic.twitter.com/Y4B0ZKfuIr

— Disney (@Disney) July 3, 2019
Read: The Truth About Johnny Depp's Rumored $301 Million Pirates of the Caribbean Return

Halle went on to explain that she knew she was doing something much bigger than simply acting. Her role as Ariel, as a black woman, is an inspiration for all the black children around the world. "The fact that now it's getting to be played by me," she said. "A person who looks like me, a woman of color. I'm just like, wow, I'm so grateful for what it will do for all the other little Black and brown boys and girls who will see themselves in me. Because I know if I had seen myself when I was younger, I think my whole perspective would've changed."

Halle also responded to the criticism she received from those die-hard Disney fans. "Sometimes it can be overwhelming to take the character that everybody has loved and known for years and make it your own," says Bailey. "But I just listened to the little girl that's in me, and I listen to her and make her happy, and then I know if I put my all and my passion and everything into it that I'll give it my best. And I feel like I did."
Advertisement
The impressed, and the disappointed
Soon after the Disney D23 expo, there was outrage amongst Disney fans in America. They were not happy with the casting for the reimagining of the Little Mermaid. Additionally, they were unimpressed by the visual effects because Ariel did not seem to be in the water at all. One person Tweeted, "That Aquaman movie was garbage. But it at least managed to make it look like they were underwater." While another agreed, "Bothers me how this doesn't look underwater at all." 

However, for many other people, the latest version of the Little Mermaid is an inspiration. There are not many black Disney stars, let alone princesses. So, this is a milestone for them in the ancient war against racism. One person tweeted their view of the film "As I stroll on TikTok, I keep seeing parents video their children reacting to The Little Mermaid trailer. So, instead of focusing so much on the negative, I thought I'd show a thread of the little black kids who are excited to see their favorite princess look like them."

Keep Reading: Backlash over 'true love's kiss' in Disney's New Snow White ride due to 'lack of consent'
Advertisement
Sources
"'Little Mermaid' Support Builds After Trailer Dislikes Surpass 1.5 Million" Newsweek. September 14, 2022.
"Why Halle Bailey Was 'Sobbing' After 'The Little Mermaid' : 'I Had Come Out of This Cocoon with Ariel'." People. Scott Huver and Benjamin VanHoose. September 10.
"Little Mermaid trailer cops a massive 1.5 million dislikes on YouTube in only two days. Lad Bible. Charisa Bossinakis. September 14, 2022.