A young 22-year-old Indonesian woman, who identified only as NA, has reportedly laid charges against her spouse who was in fact a woman. Despite being married for 10 months, and engaging in penetrative "sex" she was none the wiser about her 'husband's true identity or gender. NA met her spouse who went by the name Ahnaf Arrafif on a dating app called Tantan last year.
Lying about her gender was not the only lie Arrafif made to NA
According to the original story from Tribun News, Arrafif also claimed to be a doctor who studied in New York. Shortly after that, the two began their relationship via text messages. They then made plans to finally meet in NA's hometown of Jambi, Indonesia in May 2021. Not long after meeting, Arrafif proposed to NA and the two tied the knot.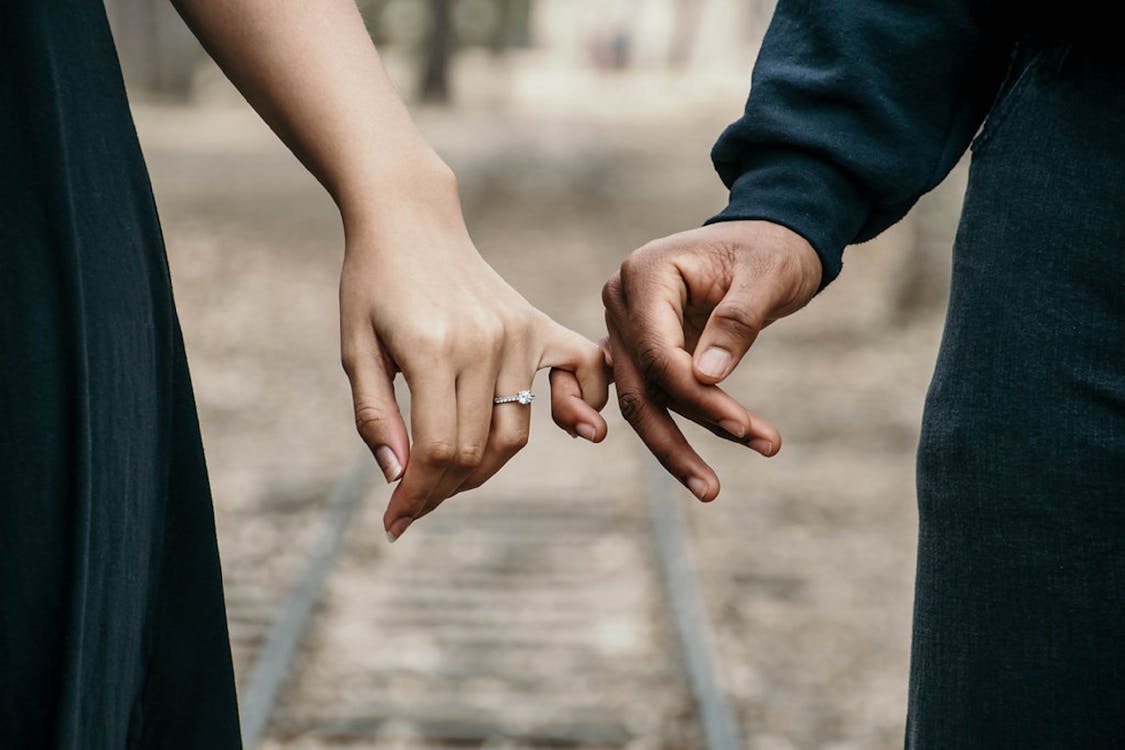 According to NA, they had in fact been intimate during their marriage and engaged in penetrative sex. However, NA went on to report that she was asked by Arrafif, "not to look directly" at his genitals. She said that her "eyes were covered with a cloth" whenever they would get to penetration. NA also admitted that Arrafif only get naked with the lights off so that they had sex "in a state of blackout."
Arrafif Didn't Fool Everyone
It was said that NA's mother, prior to the marriage, was charmed by Arrafif. She later became suspicious as she had learned that he did not have a job. This became more clear once Arrafif moved in with NA and her mother as he promptly started asking for money.

Over the next few months, NA's mom began suspecting that her "son-in-law" was actually a fraudster. It was these suspicions that lead her to question everything about Arrafif, including his gender. She even tried to obtain identification documents to see if her suspicions were true.

Read: Female chief rises to power annuls child marriages and sends girls back to school
Finally, a confession
In April this year, she finally decided to confront Arrafif and reportedly demanded he strip naked. It was at that point that Arrafif admitted to being a woman whose real name was Erayani Arrafif. Horrified at the confession, NA and her mother contacted the police and were charged with fraud.

It was later reported that Arrafif admitted to tricking NA into believing she was a man and into thinking they were having penetrative sex by using her fingers. "I'm still scared, I'm shaking when I go out," reported NA. It is unclear as to whether or not Arrafif will be facing jail time if convicted of the fraudulent activity as a court date has not been announced as of yet.

As bizarre as this article may sound, this is not the first time a case like this has been reported. According to The Print, in New Delhi, a 29-year-old man has laid a charge against his wife for being "a kind of transgender.". Priyanka, the wife, was born a hermaphrodite and had both the genitalia of a man and woman. Hariom, the husband, was horrified when he discovered that his wife had "a small penis, like a child". Priyanka had chosen not to mention her condition to her new husband. This then led to Hariom calling for an annulment of their marriage due to her being "not really a woman" as she could not have sex or give birth like one. Hariom says he felt cheated by the deceit and tried to lay a charge against Priyanka and her father.
But, Why?
Even though Arrafif may not have been a transgender person or hermaphrodite, she still managed to convince someone into believing she was a man and marry her. All this has left us all questioning, what her motives were and why? What do you think? Let us know in the comments.

Keep Reading: He Became the 'First Man' in History to Give Birth — His Life Changed Drastically Afterwar
Sources
"Wife stunned to learn her husband is a woman after 10 months of marital sex." NY Post. Andrew Court. June 23, 2022
"Potret Erayani, Wanita yang Nyamar Jadi Pria & Nikahi Gadis Jambi, Ini Momen Prewed & Pernikahannya" Tribun News. June 18, 2022.
"'She's not always a woman to me': Court cases on 'gender-deception' highlight true cost of stigma." The Print. Apoorva Mandhani. March 23, 2022