24-year-old Haider Malik was having a tough time securing his dream job in the post-pandemic market. But then, on one Tuesday morning, he decided to set up a small stand of his own at Canary Wharf. Lo and behold, it took him only 3 hours to get an interview. And, before the week was over, he had already got the contract for the job.

On November 2nd, Haider Malik set out for the bustling financial district as the workday was just beginning. He hoped to find a job in finance and banking.

After all, Malik has a BSc with first-class honors from Middlesex University in Banking and Finance. But, he has yet to find a job and was on the search for one since the pandemic began. Zoom interviews had become frustrating for him because the screen was not letting him fully display his personality.
Haider Malik's Job Hunt Had An Example To Follow
Haider's 67-year-old father Mehmood Malik inspired his actions. Mehmood had migrated to the UK from Pakistan when he was a teenager. He, too, had experienced the struggle of finding a job. He had eventually become a cab driver, and after a long career, retired as well. Haider took heart from his father's story and gave his idea a shot. And it only took him a few days to secure the job offer.

The first step was to buy a blank piece of bristol board. Haider went to one of Romford's stationery shops to buy that. Then, he glued QR codes to it which lead to his CV and profile on LinkedIn. Now that's what you call making use of technology!

However, he still needed to go to the station to set up his job hunting stand. At 6:45 AM, Haider arrived at Zone 2 which was bustling with people and the crowd was surging. As Haider stood and watched the hundreds of people walking along, he started getting nervous.
Advertisement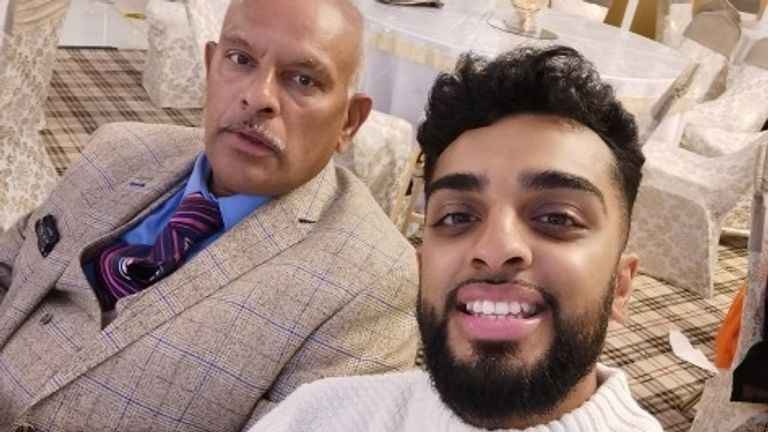 "The first five minutes or 10 minutes I felt nervous because I was standing there empty handed. I found it really awkward. I didn't know what I was doing, I found it really weird. I had all my CVs in my bag. I was standing there empty handed trying to look at people and hoping to meet people rather than being proactive and speaking to them."

Haider Malik, MyLondon
After this, the London native came up with a different method for his unique job hunt. He started smiling and started conversing with the ones who were going to work. It did not take long for others to join in and start speaking to him of their own accord.

Malik explained that he only held his CV in his hand and just wished people good morning. He tried his best to start conversations with people. Many of the people he talked to, gave him their cards, phone numbers, and even held amicable conversations with him.

Haider noted that some encouraged him. But one of them, named Emmanuel, helped to change Malik's life. Emannuel did a very small but awesome thing for Malik: he took his photograph and posted it online. He then approached Malik and wished him well. Emannuel shared that, 2 years ago, he had also wanted to do what Malik is doing, but could never muster the courage. So he was happy to see Malik actually put himself forward like that for a job and shared his picture on LinkedIn.
Advertisement
Haider's Bravery Was Rewarded
Haider had barely spent an hour at the station when he found that he had managed to give out every copy of his CV. And then, at around 9.30 AM, he got a message – it asked him to come in and give an interview for the role of Treasury Analyst at the Canary Wharf Group. The interview was scheduled for 10:30 AM.

Haider had his car parked nearby so he packed everything up and wondered how crazy everything was. His job interview took place at a building's 30th floor which had a splendid view of the entire Canary Wharf.
Advertisement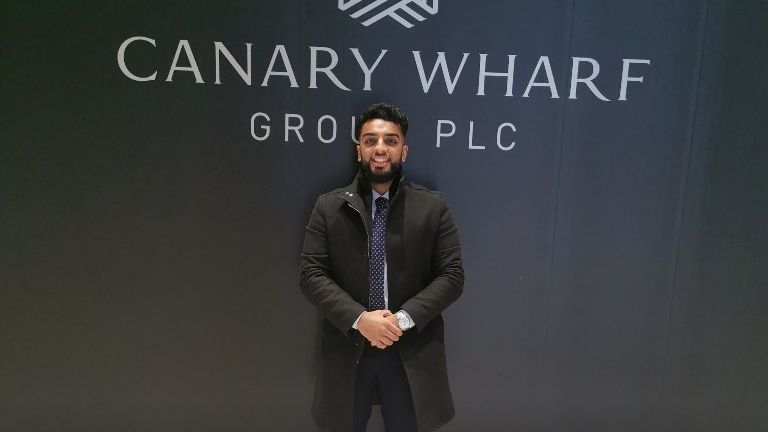 By the time the interview was done and he returned home, he soon found out that his story had gone viral. His phone had almost 10 missed calls, from various numbers. For the following 3 days, his phone and LinkedIn were buzzing with notifications and calls. On November 5th, the Canary Wharf group called him in for the second interview.

By evening, he was offered a contract. Haider really wanted to take Emannuel to lunch to show his gratitude. Haider's story is especially inspirational for fresh graduates since employers usually look for at least 2 years of experience. But with some help and luck, and tons of determination, Haider showed that you can get your dream job without having as much work experience. A lot of it is about putting oneself out there.

Keep Reading: This man applied for 60 jobs and got 1 interview from places that said they were hiring
Advertisement
Sources