From 1908 to 1940, Sears offered their Modern Homes Program, which would provide customers with complete mail-order homes. That's right, prospective homeowners could flip through the Sears catalog and choose their "kit homes" from dozens of models. Then they'd order blueprints, send the company a check, and sometime later, a train car arrives with everything the customer would need to build their own Sears home.
Building a Mail-Order Sears Home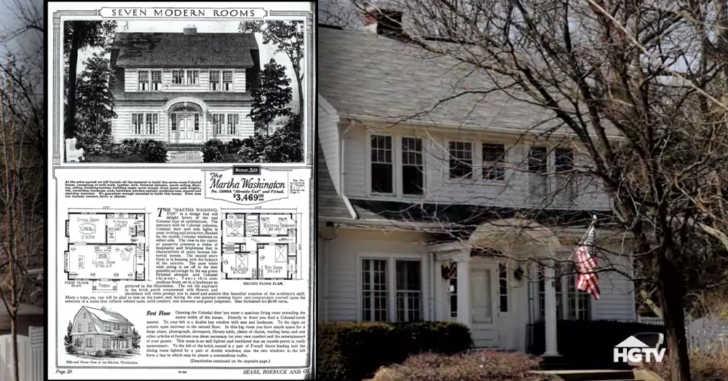 Each boxcar could contain over 10,000 pieces of framing lumber, 20,000 cedar shakes, and all the other materials needed for building the home, including details like doorknobs. Think of putting together a shelf from Ikea, but instead, it's full-out houses that remain standing today. And like Ikea, the lumber pieces were pre-cut with an instruction booklet so people with only basic skills could build their mail-order home in less than 90 days. No carpenter or contractor is needed. 
Advertisement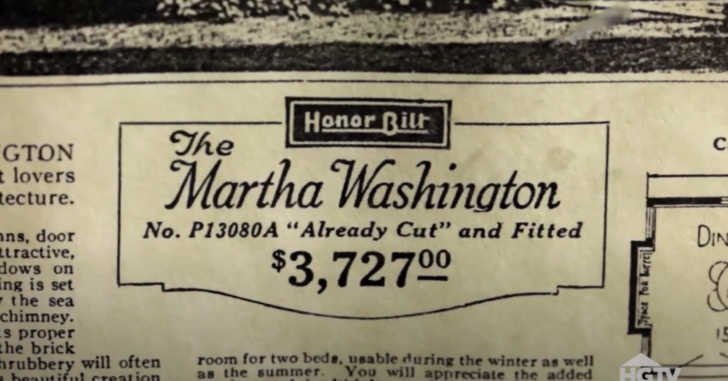 In fact, Sears had mailed out about 75,000 homes all around the United States. But Sears was not the first to provide kit homes but it dominated the market. The founder, Richard Sears, was a genius at marketing. For instance, Sears lore states that he made the Sears Roebuck catalog shorter and narrower than the Montgomery Ward catalog so people would naturally stack the Sears one on top.
Advertisement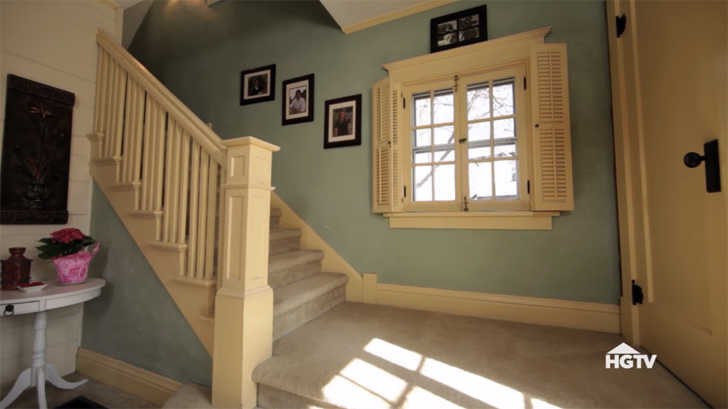 Their first Modern Homes catalog started with over 40 models options. The list grew to 447 different home models customers could choose from, from cozy cabins to large mansions. They also included different styles like a California mission-style, the Vallonia, the Martha Washington, and the Crescent. Sears even offered a six-classroom schoolhouse, plus a library and auditorium. And of course, after the houses were assembled, they needed to be filled with furniture. Often from Sears as well. For many families at that time, these were their first houses with central heating and insulation. Sometimes a Sears kit home was the only one on the street with electricity. [1]
Advertisement
Read: The Hourly Income You Need To Afford Rent Around The U.S.
Advertisement
The End of Kit Homes
In 1911, Sears started selling mortgages through its home mortgage program. This helped Sears sell even more kit homes, much more than their competitors. However, when the Great Depression struck, Sears had to foreclose on tens of thousands of its customers. That is what contributed to the end of the Modern Home Department in 1940. The Sears kit home boom came to an end in 1942. Sears continued to sell pre-cut lumber during those two years before the sales officially stopped.
Advertisement
As houses were sold and bought, not all of the new owners became aware they lived in a Sears kit home. Despite the quality of the materials, it became embarrassing to admit the house came from Sears. So many of these homes got renovated, torn down, and abandoned. The records of these houses got destroyed, so the easiest way to know a Sears home is if the old owners passed the news to the new buyers. At least, that's the way it used to be.
Advertisement
Finding Sears Kit Homes
About 20 years ago, Rebecca Hunter saw an old Sears catalog and wondered if she could spot some of the homes in her neighborhood. So she took a walk on a chilly winter day in Elgin, Illinois. She wasn't any kind of home or Sears expert, just a curious bystander.
Advertisement
Hunter didn't expect to find any, but within minutes, she spotted her first, a craftsman-style Avalon right out of her catalog. The longer she walked, the more she found. "I had a goal. I had a mission and I forgot about the cold."
To verify her discoveries, Hunter contacted the residents. She asked them to look for beams with part numbers or shipping labels on the back of the baseboards. Some owners found the original Sears blueprints to build the houses. As it turns out, Hunter and her associates found over 200 Sears kit homes in Elgin. Most of them had barely shifted from their original design. Elgin went through a localized recession when the Elgin Watch Factory closed in 1964, putting a quarter of the town out of work. So the renovation craze in the 60s and 70s skipped over Elgin, keeping the homes preserved through time. [2]
Advertisement
Today, hit home hunters include specialists who created databases of these historic homes. They have found almost 50,000 kit homes from Sears and their competitors. 
Advertisement
Read: Remembering Typing Class: The Class That Actually Mattered In The Long Run
How to Find a Kit Home
If you suspect you may live in one of these homes, here are some ways to identify it:
Compare the house to the original catlog pictures.
Sears homes in the 1930s often had a small circled "SR" label in the lower corner of the bathtub, or under the kitchen or bathroom sink.
Goodwall sheet plaster could indicate a Sears home.
Lumber stamped with Sears logos.
Shipping labels on the back of baseboards or the trim around doors and windows. 
Do you know anyone with a kit home?
Keep Reading: This $2,000 Home Idea Could Save You Hundreds of Thousands of Dollars on a Mortgage
Sources
"Sears Sold 70,000 Homes From Their Catalog. Are You Living in One?" Popular Mechanics. Timothy Dahl. May 16, 2016
"The House that Came in the Mail." 99% Invisible. Joe Rosenberg.