Weather patterns seem to be changing everywhere, and with that comes some unexpected climate conditions—for example, significantly hotter summers in the Pacific Northwest or flooding in the Southwest. In 2015, Texas saw some extreme flooding, but resident Randy Wagner had already fully prepared, setting up Aquadams around the perimeter of his home.
A Texas Resident Discovers Aquadams
Randy Wagner, a Rosharon, Texas resident found a DIY Aquadam online and decided to try it out. Despite the mostly dry conditions, there was a warning from the Brazos River Authority informing residents of a massive flood that was predicted to hit the area. Wagner faced some criticism from neighbors but still made the long drive to Louisiana to pick up the Aquadam. In May of 2015, his outlandish idea would pay off. Thousands of homes were evacuated in Brazoria County, due to severe flooding. Sadly, many of the homes were damaged or destroyed.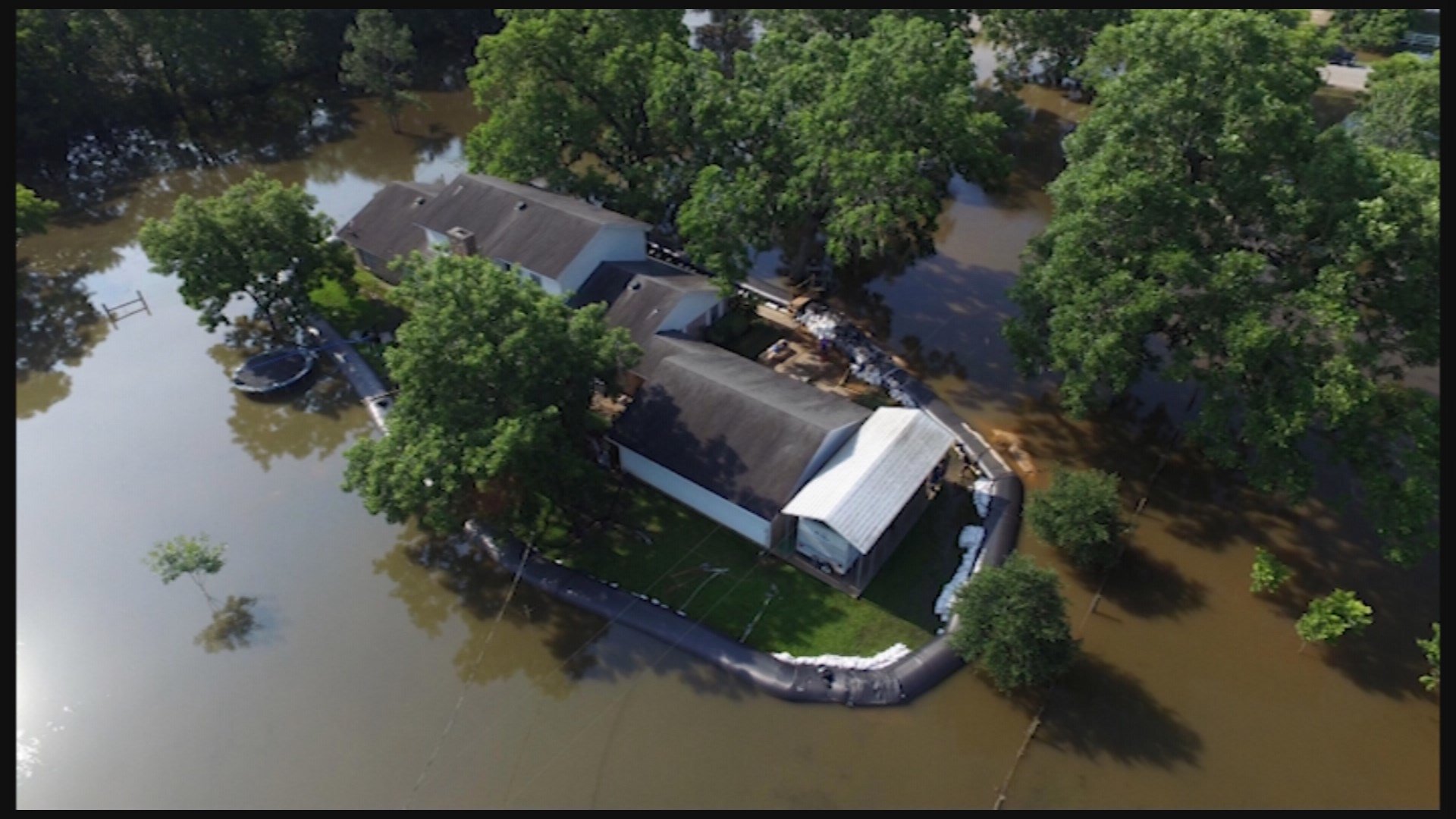 However, Wagner's home was still standing, and dry. "To not know what that level was going to stop at, I needed to prepare for something that no one has seen," he explained. "I was the crazy guy. Everybody was kinda going by, laughing at me. But today they are really impressed with this Aquadam."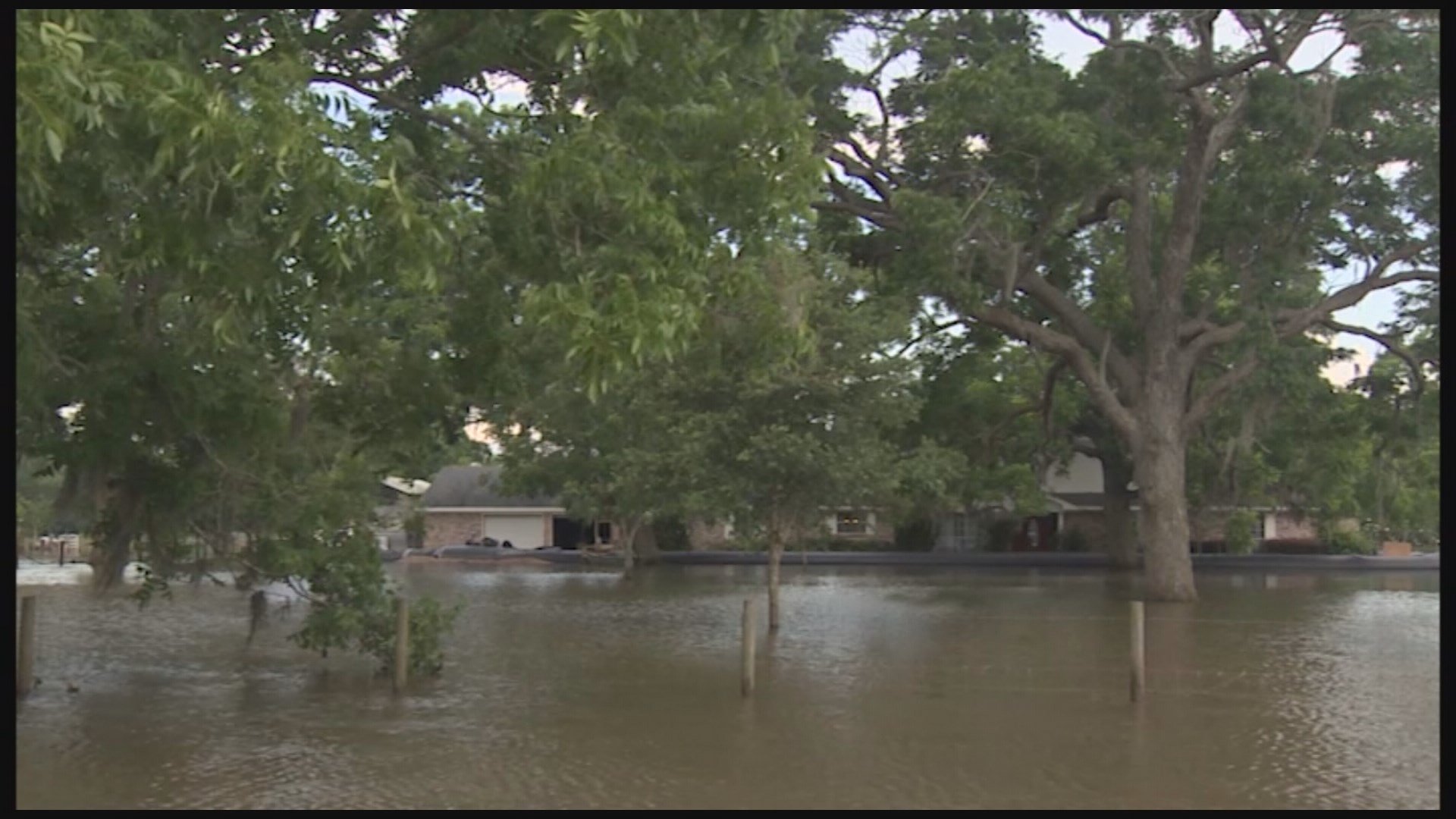 Installing the Aquadams
Wagner recruited the help of two men, and together the 3 men filled 400-feet of 30-inch-high tubes made of plastic and fabric with water. Interestingly, Wagner and his family stayed in their home, watching as the water rose to nearly 3 feet high. However, it never seeped through! His house was still standing and his family was safe. Costing a little less than $10,000, the Aquadam saved him, and his insurance company, hundreds of thousands of dollars. "$8,300 is to me a small investment on a house that could have two feet of water in it." he said.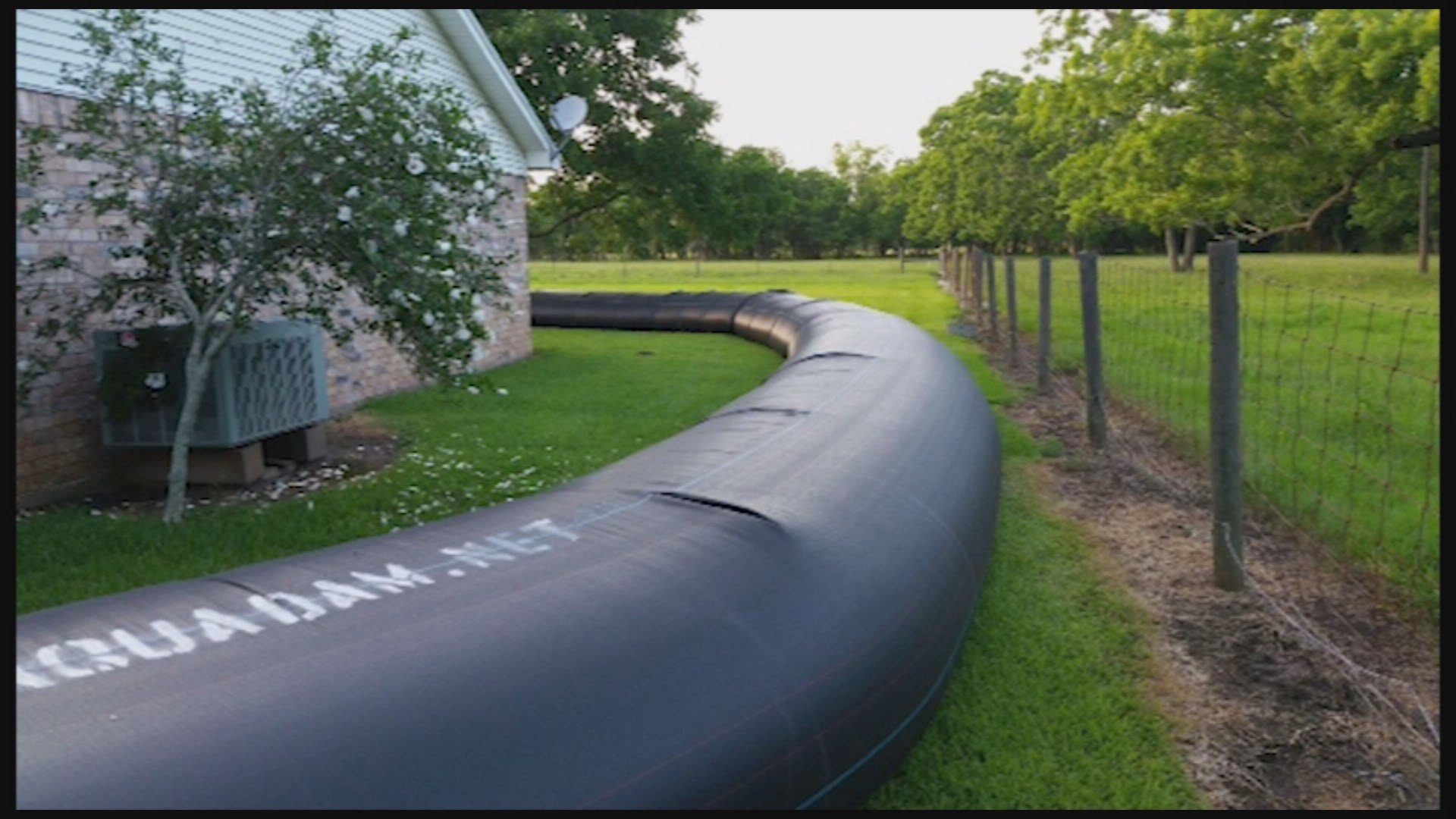 Unpredictable Weather Patterns
Weather patterns have been shifting quite a bit for the last several years. More than that, flooding has wiped out and damaged countless households throughout the world. Occurring in 2019 in the US alone, the Endless Flood affected Missouri, Mississippi, and parts of South Dakota, Nebraska, Nebraska, Iowa, and Ohio. Events such as the Endless Flood, flooding from Hurricanes or extreme winter storms have caused immeasurable damage. Damage that could have been prevented with the help of Aquadams.
In the same year, Canadian cities in the provinces of Ontario, New Brunswick, and Quebec experienced flooding. As a result, Canada got on board with the idea of Aquadams and other methods to prevent flooding.
Traditional Method for Flood Prevention
Generally, methods for preventing flooding have included using sandbags. Unfortunately, these can become saturated, eventually bursting. In Canada, when the Ottawa River had reached record-breaking depths and heights, the community pooled resources and bought an Aquadam. Costing around $70,000, it too saved hundreds of thousands of dollars. "It obviously seems to have performed remarkably well for one particular neighborhood so yes, we need to look at all of those possible innovations for the future," said Mayor at the time, for Ottawa, Jim Watson.
Most homes in the area remained relatively dry, with a few seeing minor damage in the basements. The residents report that it took around 45 minutes to fill a nearly 100-foot section. In other areas of Canada including Manitoba and Courtenay, B.C., Aquadams have also been purchased.
Benefits of Aquadams
According to the AquaDam Co., there are a number of perks to using their Aquadams, that range much further than just their intended purpose. They claim Aquadams are better for the environment, than their sandbag counter parts. The company also points out a reduce in noise pollution. Additionally, installation much easier and quicker.
The product is also known to help prevent erosion and water discharge. And has the flexibility to "conform to most surfaces," meaning it can be installed over a wide range of surfaces including, but not limited to, water storage dams and other construction projects. Aquadams are also thought to be High efficiency and have a variety of sizes to fit almost any need.

Keep Reading: How to Escape from a Sinking Car: Following These Steps Could Save Your Life!
Sources