In 2019, Rogel Aguilera-Mederos, 23, was sentenced to 110 years in prison after causing an accident that killed four people. Prosecutors argued that he had driven recklessly and made poor choices leading to the crash. At the time, Aguilera-Mederos, now 26, stated that the accident was a result of the brakes of his truck failing.
But at the end of December 2021, Colorado Governor Jared Polis reduced Aguilera-Mederos' sentence to 10 years and was eligible for parole after five years. He stated the original sentence was disproportionate for a "tragic but unintentional act."
Advertisement
Governor Reduces Truck Driver's Sentence by 100 Years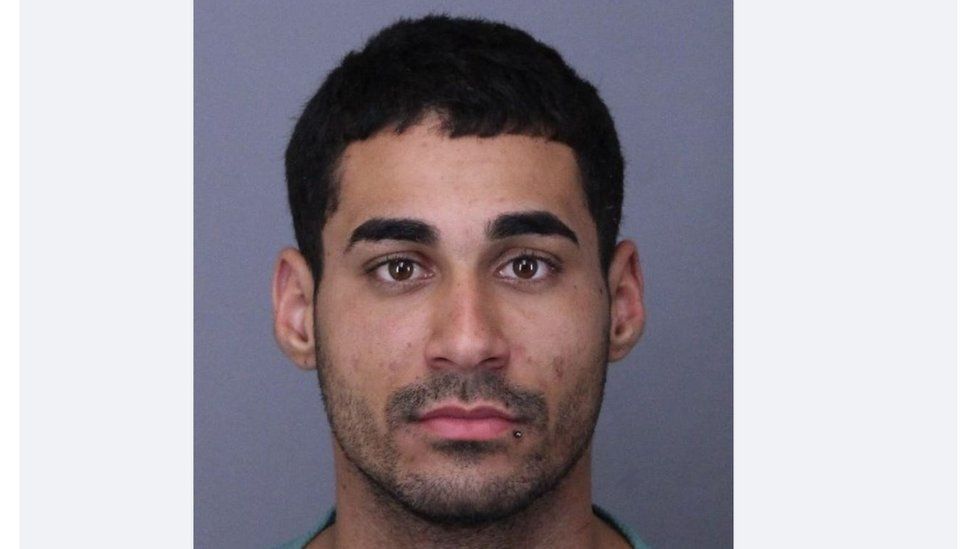 "While you are not blameless, your sentence is disproportionate compared with many other inmates in our criminal justice system who committed intentional, premeditated, or violent crimes," Polis said in a letter to Aguilera-Mederos.

This case exemplifies "the lack of uniformity between sentences". As Polis continued, "This was a tragic event that affected many Coloradans. Though your actions have caused immense pain, I am encouraged by your personal reflection and the commercial vehicle safety changes that were made in the wake of this tragedy to ensure this type of event never happens again." [1]
Advertisement
At the scene of the accident, Aguilera-Mederos drove a truck carrying lumber. Officials have said he was driving about 85 mph where the speed limit for commercial vehicles was 45 mph. Aguilera-Mederos stated that his brakes had failed, causing the truck to rush downhill into stationary traffic, although he tried to avoid other vehicles. Doyle Harrison, 61, William Bailey, 67, Stanley Politano, 69, and Miguel Lamas Arrellano, 24, died during the crash and 28-car pileup.

Prosecutors argued he knew about the brakes, drove recklessly, and ignored the runaway truck ramp made to help vehicles with failing brakes stop. At the trial, Aguilera-Mederos was convicted on 27 counts. Judge Bruce Jones said the law forced him to give the over-century-long sentence.
Advertisement
Over 5 Million Signatures
This judgment received much backlash, including a petition for commutation or clemency for Aguilera-Mederos. The petition garnered over five million signatures. [2] Additionally, other truck drivers announced online that they would boycott Colorado. This led to Governor Polis reevaluating the case because there was "an urgency to remedy this unjust sentence and restore confidence in the uniformity and fairness of our criminal justice system," according to spokesperson Conor Cahill.

However, Polis added that the "arbitrary and unjust" sentence was "the result of a law of Colorado passed by the legislature and signed by a prior Governor and is not the fault of the judge who handed down the mandatory sentence required by the law in this case."
Advertisement
Meanwhile, Court Judge Jones only learned about the new sentence through a news report.