Nestled in Hocking Hills, Ohio, the Dunlap Hollow Cave offers a unique, eco-friendly getaway where nature meets luxury.1 This innovative house, a labor of love by owners Bryant and Amy Gingerich, combines decadent decor and modern amenities for a one-of-a-kind experience.
Building a house inside a natural cave comes with its share of challenges. The Dunlap Hollow team faced skepticism from state authorities and the need for specialized expertise.2 They overcame these hurdles with geologist evaluations and a supportive structural engineer.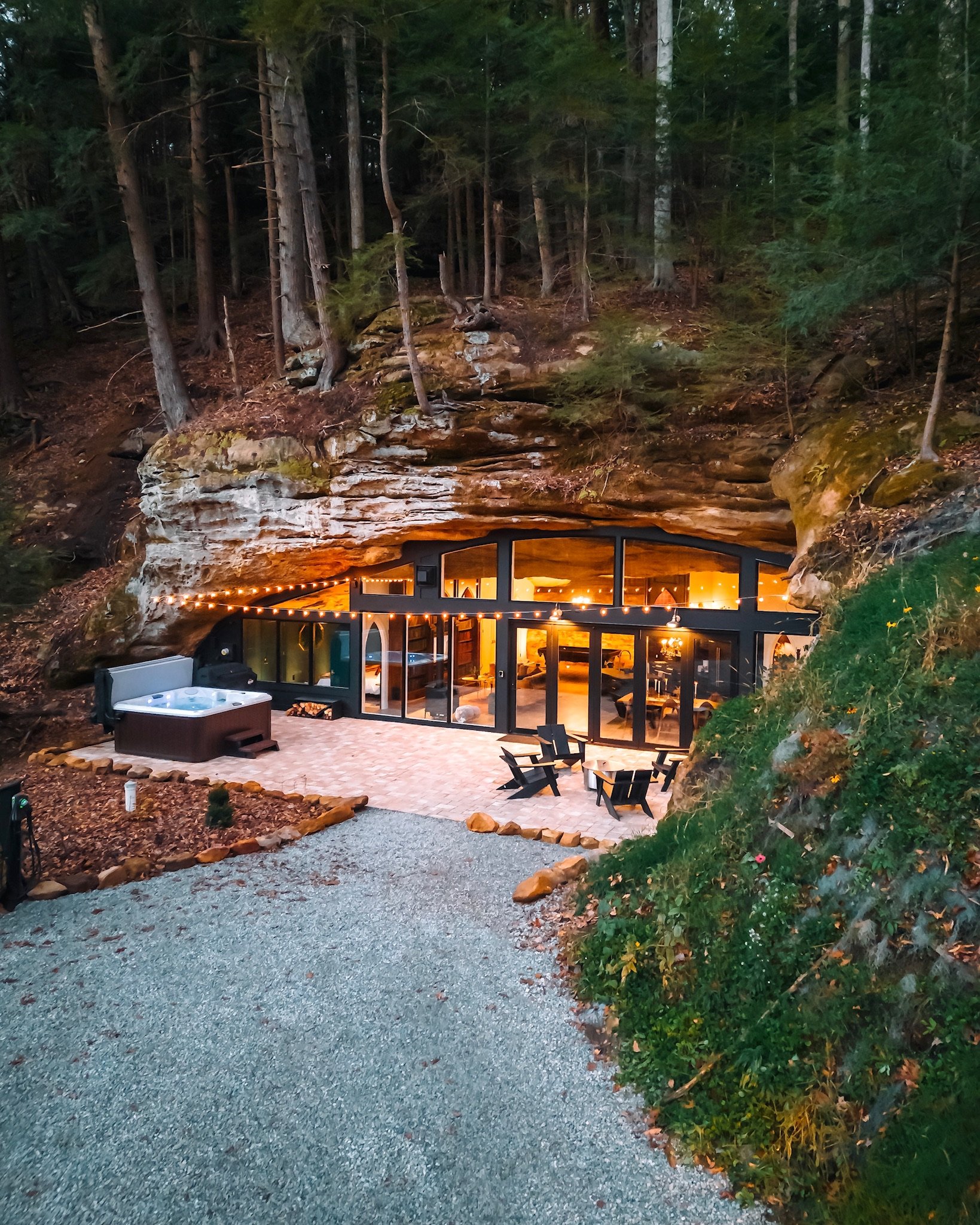 Cave With An Eco-Friendly Design
Beyond its uniqueness, The Cave also boasts eco-friendly design elements. In the summer, it relies on natural cooling provided by the Earth, while in the winter, solar heating from south-facing windows and radiant heating lines in the floor keep it warm and comfortable. The dwelling also incorporates four dehumidifiers to reduce moisture and a ventilation system for fresh air circulation.
When it comes to the environment, The Cave treads lightly. It used only a quarter of the lumber required by a standard build and avoided using traditional roofing materials. The construction process had a minimal impact on the local ecosystem, with very few trees cut down, and the only displaced species being the invasive cave cricket.
Imagine staying in not just a simple cave but a luxurious one designed to provide you with an unforgettable experience in the heart of Hocking Hills, Ohio. The space in Dunlap Hollow, aptly named "The Cave," is a 1500 square foot cave house that redefines the concept of a vacation rental.

Read: You Can Get These Arched Tiny Home Kits For As Little As $1,300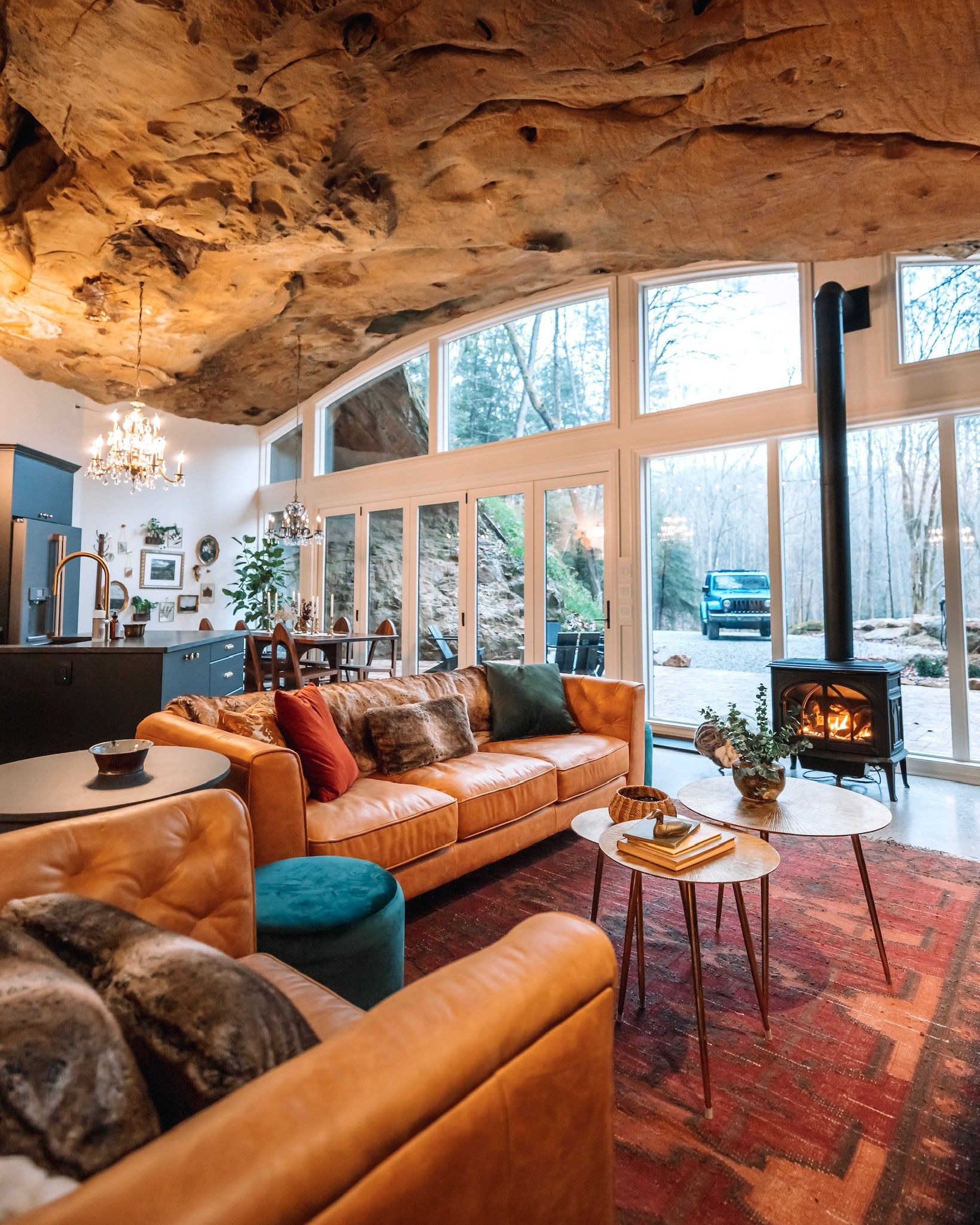 Luxurious Living
Inside this unique cave house, you'll find everything you need for a comfortable and opulent stay. With two spacious bedrooms, each featuring a king-sized bed and two additional twin beds, it comfortably accommodates up to six guests. The full-service kitchen allows you to whip up delicious meals or opt for outdoor cooking on the propane grill. For entertainment, there's a pool table, and when it's time to unwind, you can soak in the six-person hot tub or enjoy the decadent bathtub with bath salts.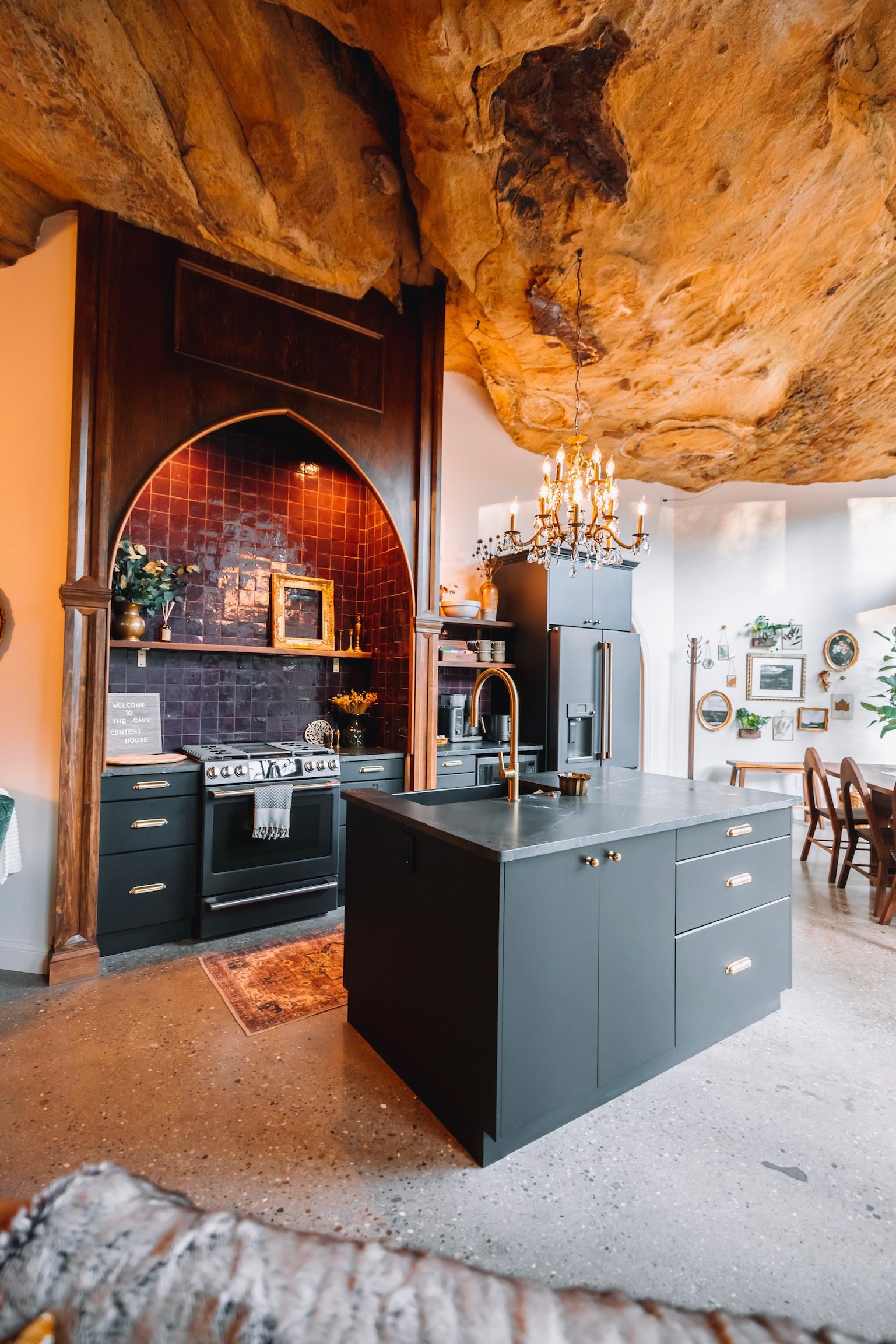 One of the standout features of The Cave is its connection to nature. This extraordinary dwelling was custom-designed and built by the passionate owners Bryant and Amy Gingerich, with interior design work by Renee Byler of Burrow Creative. It's not just a place to stay; it's an opportunity to immerse yourself in the natural beauty of Hocking Hills, with access to private hiking trails right outside your door.
The Cave offers a range of amenities to make your stay memorable. From the indoor gas stove to the outdoor fireplace with lounge chairs, every detail has been carefully considered to ensure your comfort and enjoyment. Rates start at $500 per night, allowing you to experience this one-of-a-kind retreat.
Unveiling Cave Construction
Building a luxury house inside a natural cave is no small feat, and the team behind The Cave faced unique challenges during construction. One of the most significant hurdles was obtaining permits through the state of Ohio for a project unlike any other they had seen. The State Department, while cooperative, was initially skeptical due to the novelty of the endeavor.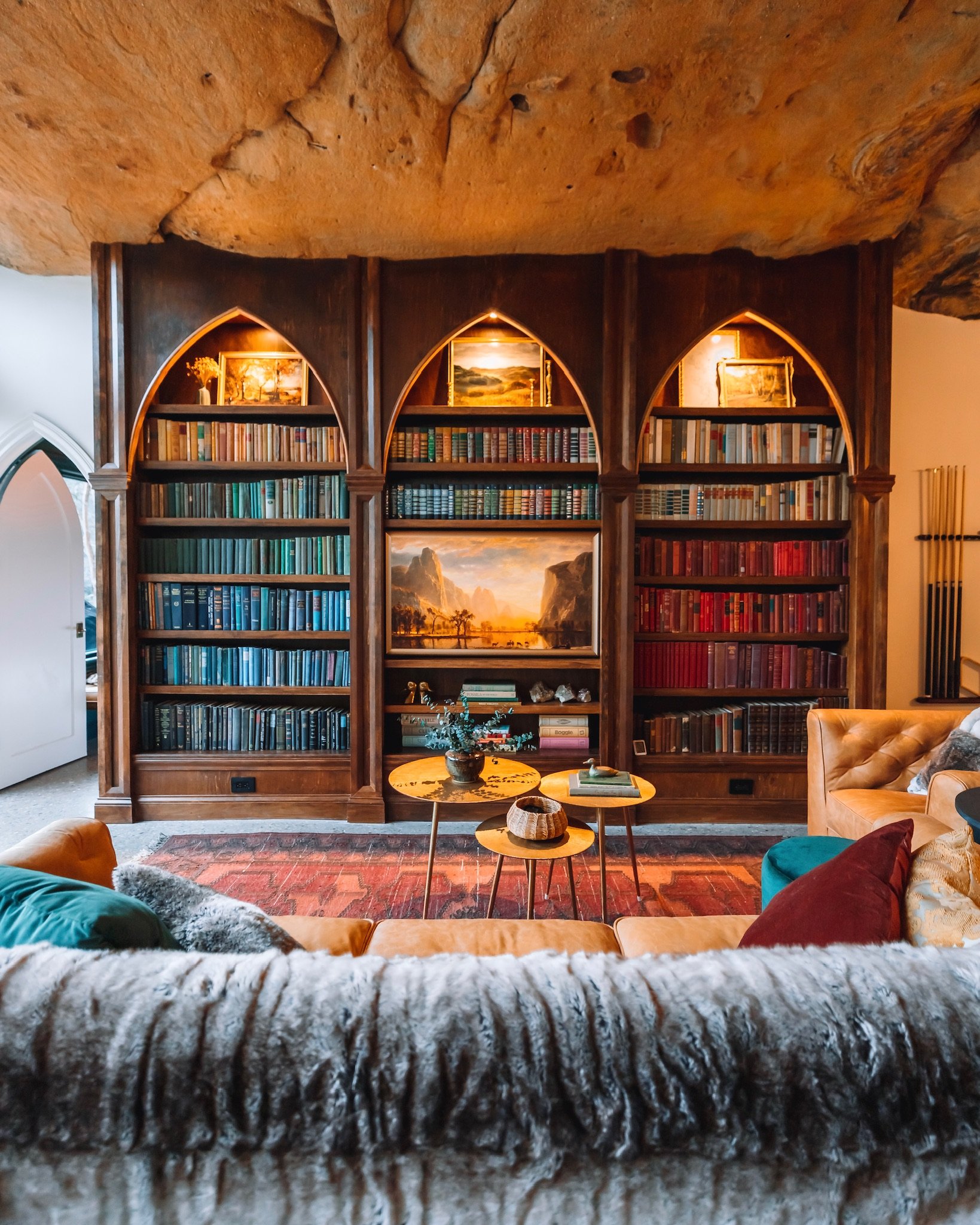 To make The Cave a reality, the project required specialized expertise. A geologist was brought in to evaluate the cave's structural stability, ensuring the safety of the dwelling. Another crucial step was finding a structural engineer comfortable signing off on the project. Overcoming these challenges was essential to creating a safe and stunning living space.
The Cave in Hocking Hills, Ohio, offers an extraordinary blend of innovation, luxury, and eco-consciousness. Owned by Bryant and Amy Gingerich, with interior design by Renee Byler of Burrow Creative, this cave house redefines vacationing. It caters to your every need with two spacious bedrooms, a fully equipped kitchen, and enticing amenities like a hot tub and pool table. Yet, it's more than a lavish escape; it's an invitation to connect with nature through private hiking trails.

Keep Reading: Man turns a massive desert cave into a 5,700 square-foot off-the-grid home
Sources
"The Cave." Dunlap Hollow
"You Can Stay in a Cave House During Your Next Visit to Hocking Hills." City beat. Katherine Barrier. December 5, 2022.