These parents' gut instinct after an unusual early-morning text from their daughter ended up saving their child's life. Their daughter sent them a text message that just said "I love you". That text tipped off her parents that something was wrong, which ultimately led to her rescue.
An "I Love You" Text Led to Her Rescue
Shortly after seven o'clock in the morning on Tuesday, December 14, 19-year-old college student Madelyn Allen sent one of her parents a text message. That message was one sentence long: "I love you". Her parents thought that was a strange text to receive from their daughter so early in the morning and so out-of-the-blue. They immediately went to Verizon to find details on the location of the phone and where the text was sent from. Verizon got back to them, telling them that it was from 90 miles away from her college in Loa, Utah. (1)

They went to the police, who then filed Madelyn as missing. Her college said she was last seen leaving her dorm the previous evening. Witnesses say it looked like she was going out to meet someone. There was no other data for the police to go off of after that 7:20 am text. This launched the rescue mission. (2)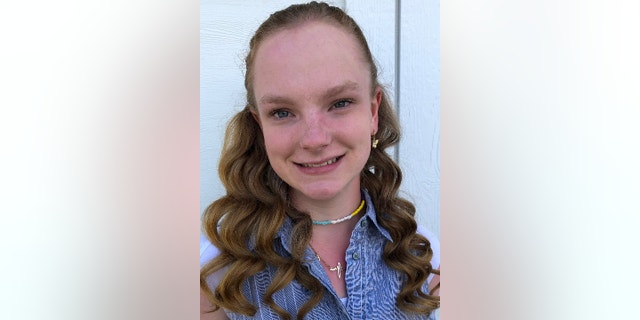 The Rescue Mission
The police's rescue mission led them to a house on the main street of the town. As they approached the house they caught a glimpse of a person through the basement window with a small build and light-colored hair.  When they knocked on the door, 39-year-old Brent Neil Brown answered. They requested permission to search the house, which he would not grant. He said that he was not the owner of the house, his parents were. The police phoned his parents, who gave them permission to search. 

The first thing they found was Madelyn's Snow College ID sitting in plain view. There was also an open suitcase that contained a gun and clothing that matched the description of what Madelyn had been wearing when she was last seen. When the officers found the ID, they immediately detained Brent. They discovered that he had three knives on his body.
The officers then found Madelyn in the basement of the home, naked and covered in coal, but alive. Madelyn told the police that Brent raped her several times daily. He tied her up and threw away her phone. He threatened to hurt her family if she tried to escape.

Brent then explained that he saw the missing persons report on the television. He told Madelyn that he'd sent the phone to Arizona, however, he had really just dropped it in a trash can at a local store. Madelyn says she began to realize the situation that she was in on the 14th. The police arrested Brent on charges of kidnapping and obstruction of justice.

Read: US marshals rescued 45 missing children as part of 'Operation Autumn Hope'
A Family's Relief
Of course, Madelyn's family was overwhelmed with relief and emotion when they got the call that Madelyn was safe and in the custody of the police. They know how incredibly lucky they are to have had their daughter returned to them.
"We got the phone and he called as he did many times and he said I have her and we dropped to our knees," recalled Madelyn's mother Tanya. "From our end it is amazing to see this army that has surrounded us with law enforcement with friends, family, community and those here at Snow College it has been amazing,"
A vigil was held the Sunday after Madelyn was returned home in her honor. The family is very grateful for the outpouring of support they received from the college and the community. Her Uncle Jacob, however, reminded everyone of the dangerous and traumatic ordeal that Madelyn has been through. He called her a fighter and survivor. The family then released the following statement, asking for privacy as they help Madelyn work through the trauma of what she had just experienced.
"Words cannot express our gratitude for the outpouring of love we have received. We are eternally grateful for Maddie's miraculous return, for everyone who played a role in bringing her home, and for those who are now helping her begin the recovery process. We also appreciate those in the media and elsewhere who have discussed this difficult experience with sensitivity. While we hope that our experience might foster greater awareness and understanding of mental health issues, our sole focus in the coming days, weeks and months is on Maddie's needs and those of our other children. As a result, we will be very limited in our public communication, but want you to know of our immense love and appreciation for all those who have shown such care, sensitivity, and understanding."
Be Wary Of Who You Meet Online
Snow College is also extremely grateful for Madelyn's miraculous return. They are reminding their students and anyone else who may read the story to be extra vigilant when meeting with people online. Always meet people in a public place and make sure someone knows where you are going, with who, and when you are expected to return. Avoid meeting up with people late at night or in quiet neighborhoods and do not agree to go to someone's home who you do not know. If you change location, make sure you inform the person who knows where you are of the change and where you are going. (3)
"It also reminds us though of some dangers, especially our young people that are online, that we need to, and that you need to be careful," Snow College President Bradley Cook said.
Keep Reading: Police save eight people – including 2-year-old child and infant – in human trafficking bust

Sources
"Snow College student found alive, new details released in her disappearance." ABC4. Shad Snell. December 19, 2021
"'I love you!': How this text message led authorities to missing student." ABC4. Jordan Burrows. December 2021.
"Utah college student reportedly tipped off her parents that she was in danger with unusual early-morning text." Fox News. Paul Best.